Sleeping bag accommodations
We offer sleeping-bag accommodation in six heated cabins/huts, each housing 4 people in bunk beds (90 cm), a basin with cold running water, electric kettle, cutlery and crockery for up to four people. The guests have access to the service building, Skáli, next to the cabins, where there are minimal cooking facilities, small electricity stoves, a refrigerator and hot water for dish-washing. There are tables and chairs to seat 80 people.
There are also toilets and showers in the service building and these facilities are shared with guests in tents, camping cars and caravans.
We also offer 3 x 2 person rooms with bunk beds (120 / 80 cm) in a small flat in Skáli. In addition, we have   a similar flat in the basement in Suðurbær where each flat is equipped with a kitchen and a bathroom/shower.
Furthermore, we offer sleeping-bag accommodation for 16 people in rooms in Austurbær, 1 person, 2 people or 3 person's rooms. There are 2 bathrooms/showers and a kitchen in the house.
The six cabins/huts on the camping site and the service building Skáli are open from 1/5 – 30/9. Other rooms are open year around except during some holidays. Over the wintertime the reception is in Suðurbær.
Rates summer 2018 (1/6 – 30/9)
Sleeping-bag accommodation in 4 pers. hut – 4.500 ISK. pr. person/18.000 per hut private
Sleeping-bag accommodation in a room – 5.200 ISK pr. person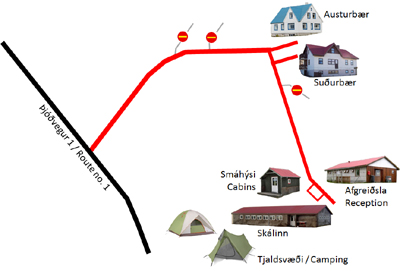 Camping 1/5 – 30/9
All guests on the camping site have access to the service building Skáli (bathrooms/showers and cooking facilities where the guests use their own utensils for cooking and eating).
We do not take reservations in advance for camping spaces.
Electricity for camping cars or caravans is not available.
Rates summer 2018 (1/6 – 30/9)
Camping – 1.700 ISK per person (no charge for children 0-13 years).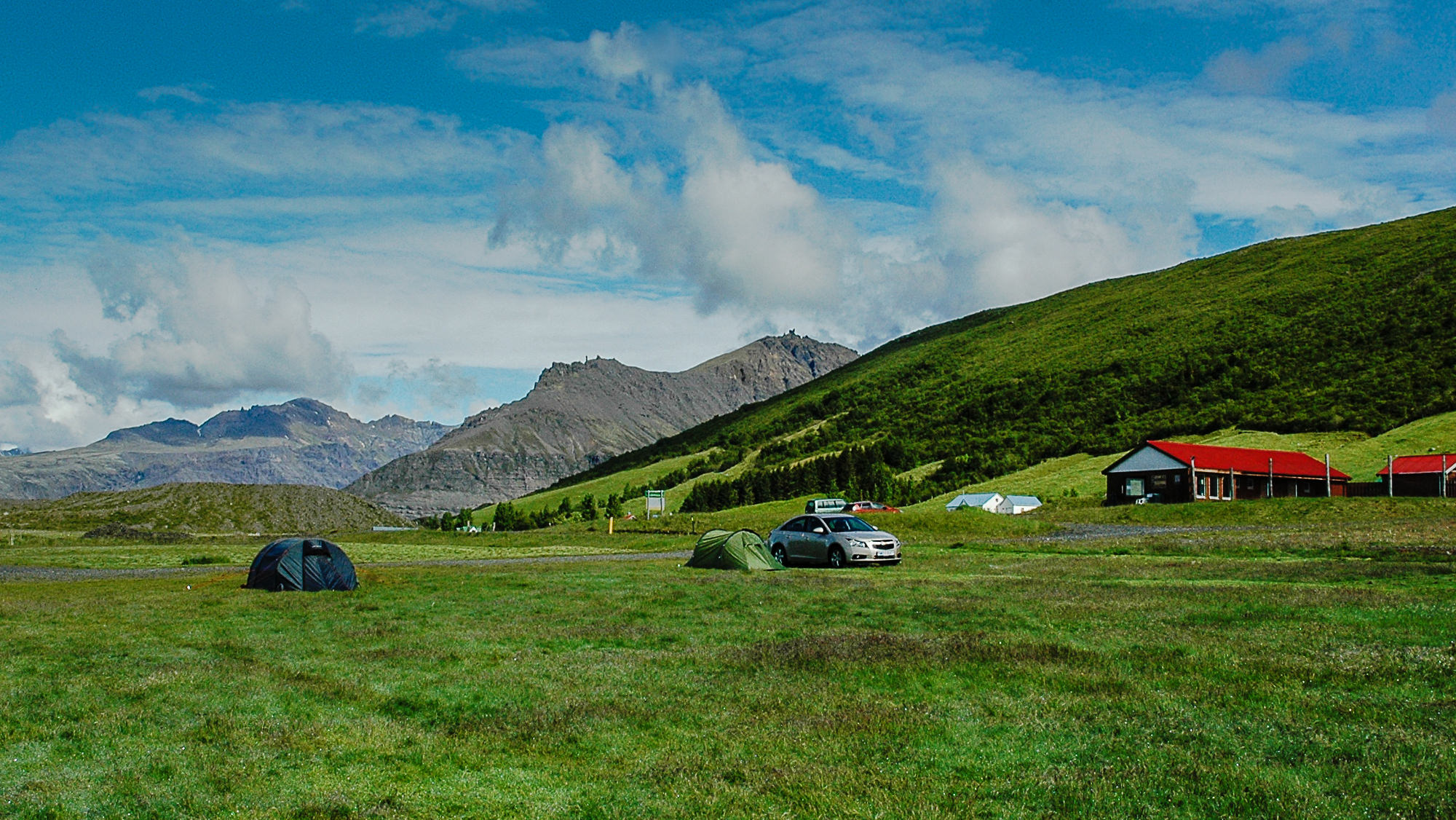 Contact us
Tourist service in Svínafell
Svínafelli
785 Öræfum
Iceland
Tel: +354 478-1765
Mobile: +354 868 8193, +354 894 1765
e-mail: svinafell@svinafell.com